In a previous post, I said that I had ordered a Roxy jacket after deciding how much I needed it :P What I do best haha I'm just loving this jacket so much!! The material is perfect and the light weighted ness of it is amazing!! Is that a word? I'm one of those lucky individuals who is always sweating haha TMI? All of my coats make me entirely too hot so this is just what I needed!! I'll be wearing this for a long time and hopefully into next year also if I don't pork on the pounds. Bought it a little big in case. Is that weird? Jeans, black skinnys, certain dresses!! Way too excited about this :) And it has a hood!! For some odd reason, none of my jackets or coats besides my leatherette have a hood.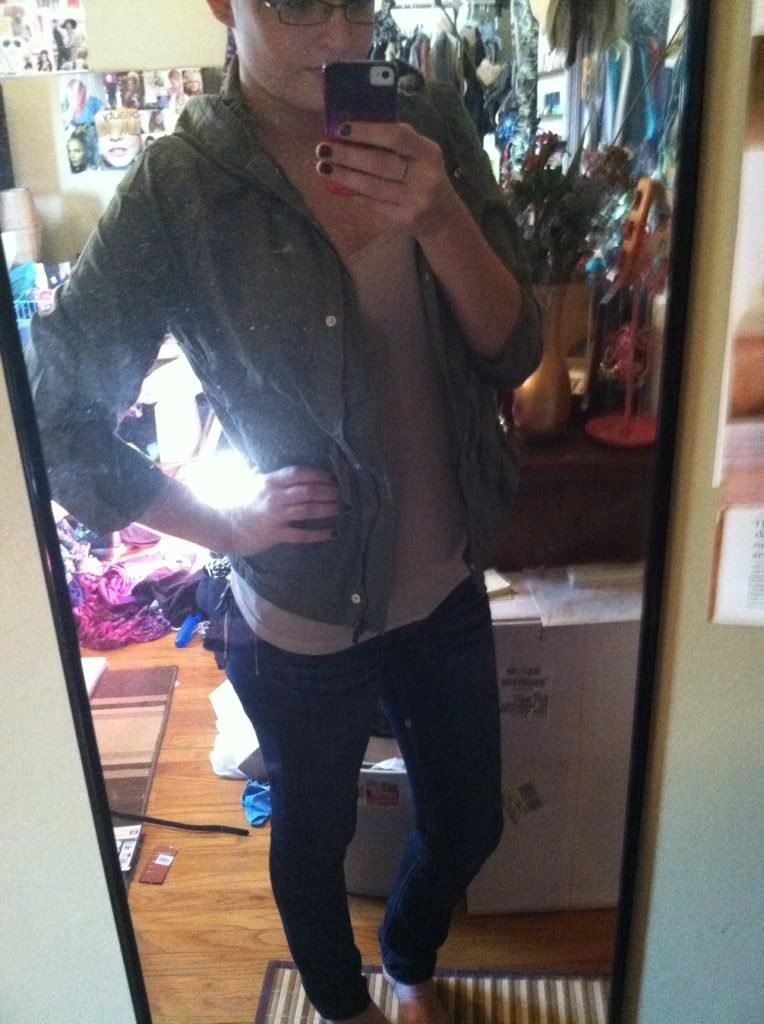 Someone forgot to put shoes on haha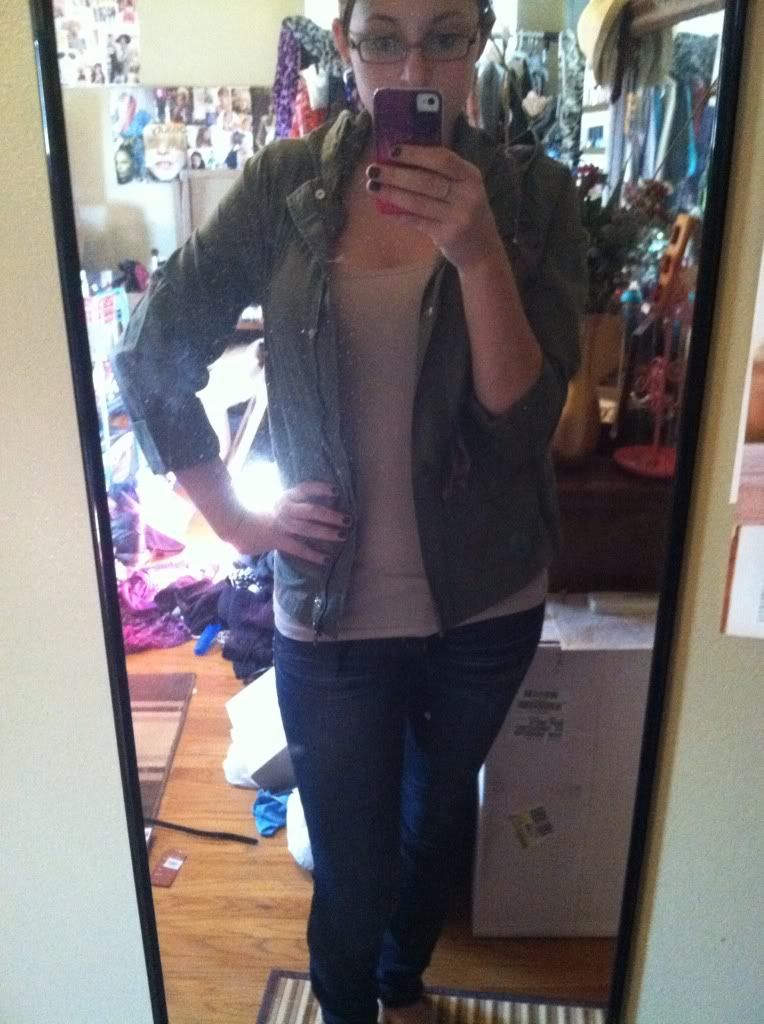 Front view of the jacket. Love the cargo look of it!
Not a stitch of makeup and gross hair up in a bun, sorry.
Roxy's attention to detail is always a lovely plus!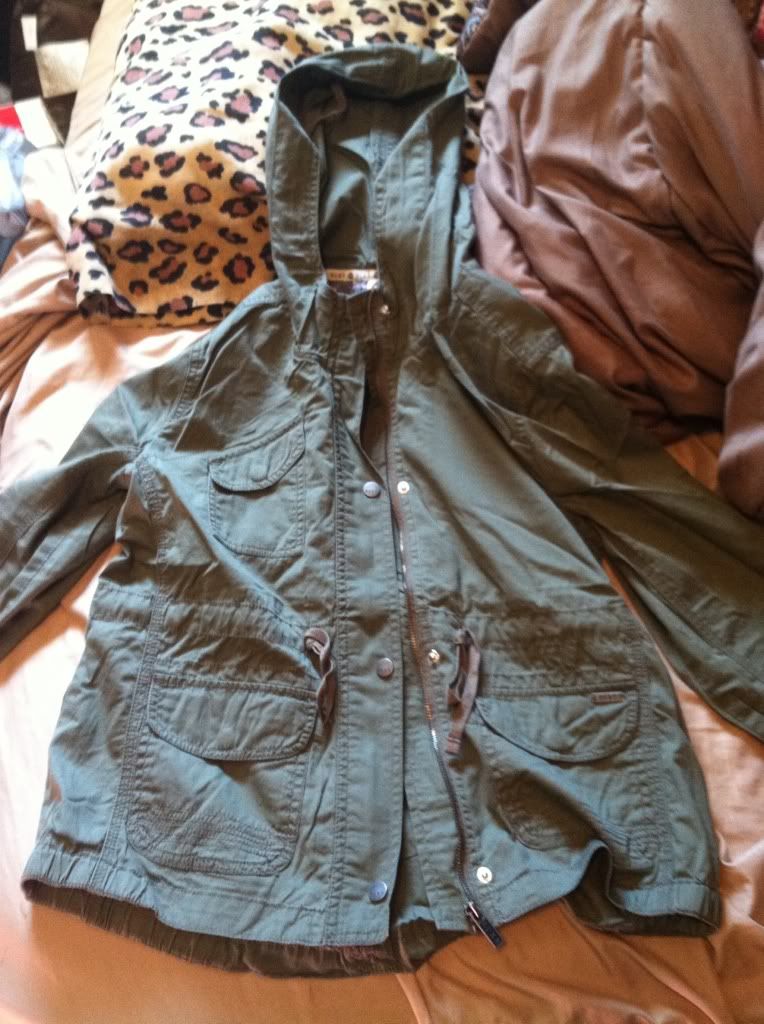 So you can see the pockets, etc that I'll probably not use
I've always been a fan of Roxy ever since I was young and my mom worked at Ross. She would always surprise me with the best shirts by them and for cheap ;) Back then.. 49 cents. Yeah, different times. I still absolutely love this company and the quality of their products! While I don't surf but would LOVE to learn how to do so, I will always love the "surfer"/ california, laid back vibe that their clothing gives off. I know I'm not the only one;)
Anyone else loving the olive color as much as I am??

Jacket- Amazon, Roxy
Cami- F21
Jeans- Wet Seal
Phone case ;) Juicy Couture. Pressie from J